Montecito Fire Protection District Job Descriptions
Job descriptions are intended to describe a range of duties performed by employees in the particular position. Specifications are not intended to reflect all duties.
Montecito Fire Protection District does not accept interest cards for positions. Job openings are posted on this website on the Employment tab when available.
Articles
Tue, Nov 26, 2019

Mon, Nov 18, 2019
Events
Mon, December 16, 2019

Mon, December 23, 2019
Get safety alerts instantly! It's quick, easy and secure!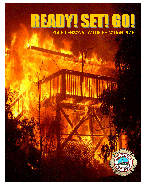 Tune to AM 1610 for Local Emergency Information